Frokostseminar: Hva skjer i Idlib?
September 5, 2019 @ 8:30 am

-

10:00 am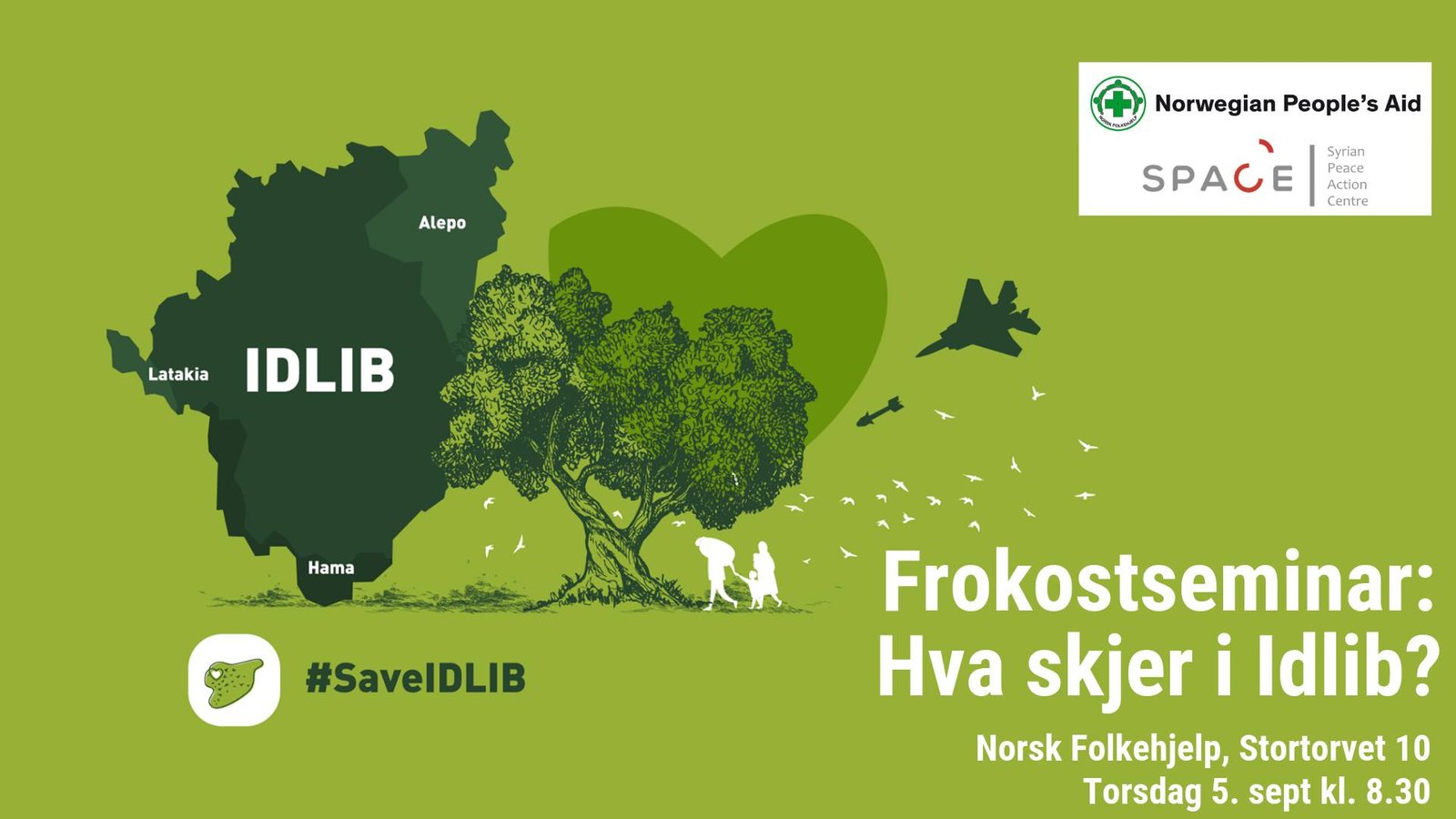 What is happening in Idlib? Who is protecting civilians and civil space – and whose responsibility is it?
Welcome to a breakfast seminar with Karam Hilly, a Syrian civil society activist. Karam will give a unique insight into the current situation in Idlib, including the situation of the local population and the admirable efforts of local civil society actors.
Following the presentation on the developments in Idlib, Karam will engage the audience, including Yngvild Berggrav, Policy Director, Section for Humanitarian Affairs at the Norwegian MFA, in a discussion about the responsibility to protect civilians and civil space, as well as the role of the international community.
The discussion will be moderated by Zeina Bali, co-founder of Syrian Peace Action Centre (SPACE).
Background
Since late April, Syrian forces backed by Russian airplanes have escalated their bombardment of Idlib, with more than 500 civilians being killed in the hostilities, according to the United Nations. Idlib in north-west Syria is home to about 3 million people — half of whom are already internally displaced from other parts of Syria. Nearly a half million people have been displaced since the Syrian offensive began in late April. Many have fled to crowded camps on the Turkish border or are now sleeping out in the open.
---
Karam Hilly is a Syrian civil society activist and co-founder of Door Beyond War, a Syrian organization that works with community development and economic empowerment. Based in southern Turkey, Karam has been traveling frequently to north of Syria working closely with teams and communities there. His work has activated and supported many youth and community initiatives through tailored project management trainings, coaching and advocacy. Karam holds a Master of Business Administration from Aleppo University. Originally from Idlib, Karam studied and worked with the UN and various international and national NGOs and agencies before he left to Turkey in 2014.
The event picture is taken from the #SaveIdlib campaign of the Ghouta page, designed by Ammar Bouidani.