What Kind of Support Do Syrians Want?
September 25, 2015 @ 5:00 pm

-

6:30 pm

Free
The picture in Syria today looks increasingly gloomy, especially for those watching from afar. What was widely recognized as an uprising for shared humanitarian values, is no longer seen as such. As the situation became intractably complicated, faulty generalizations and simplifications emerged, and the gloomy picture was, consequently, obscured. Nonetheless, many Syrians still believe in the revolution and ask for support from their counterparts around the world.
How would we define the situation in Syria today? Are there still any revolutionary characteristics in the middle of the ongoing war and all regional and international interventions? Did the revolution manage to change something in the society? Can we talk about positive change when we are faced with the destruction we see in Syria today on all levels? What kind of support do Syrians living inside Syria, in refugee camps and in exile, want?
Mohammad Al Attar (Damascus, 1980) is a Syrian playwright and dramaturge. His theatrical works like: 'Withdrawal' , 'Samah' , 'Online', 'Could You Please Look into the Camera?', 'A Chance Encounter', and 'Antigone of Syria' , have been performed in Damascus, London, New York, Seoul, Berlin, Brussels, Edinburgh, Tunisia, Athens, Beirut, and elsewhere. He has written for numerous magazines and newspapers, with a special focus recently on the Syrian Revolution.
---
Rana Khalaf  is independent researcher and consultant. She is also a research fellow with the Centre for Syrian Studies at the University of Saint Andrews. Her current research focuses on conflict, governance, civil-society, youth and the neoliberal peace; it geographically concentrates on the non-government controlled parts of Syria. The co-founder of two civil society movements, Rana has been heavily involved in grassroots work. This has supported her authorship of several key publications on Syria that seek to bridge the gap between academia and the world of civil society, activism and policy-making. For more information, visit her Academia Page.
---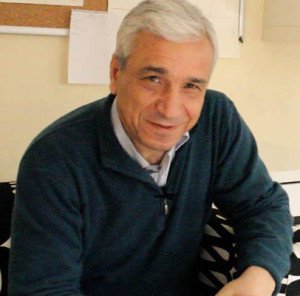 Yassin al-Haj Saleh   is one of Syria's most prominent intellectuals and political dissidents. In 1980, while studying medicine in Aleppo University, he was arrested by Hafez al-Assad regime because of his political activism. He remained in prison for 16 years (1980–1996). He returned to medical school upon his release, graduated in 2000, but never practiced medicine, instead he turned to writing. Yassin al-Haj Saleh writes on political, social and cultural subjects relating to Syria and the Arab world. He has authored and edited five books about Syria. He is a co-founder of the Syrian online periodical "al-Jumhuriya" and the Syrian Cultural House in Istanbul "Hamisch". He is a recipient of the Prince Claus Award for 2012.
The panel is moderated by Ziad Majed.