Ten Years After the Arab Spring – Oslo World
November 6, 2021 @ 4:30 pm

-

6:00 pm
Ten years ago, Arab protesters reclaimed the public space for the first time in decades, sparking an explosion of defiant artistic and cultural expressions against the authoritarian powers. A decade on, the reality has drastically changed in many Arab and European cities in the aftermath of exile, violent crackdown, conflicts, mass displacement and dispossession of millions of Arab citizens.
In this event, we will first screen Odorless Blue Flowers Awake Prematurely, a short film by Panos Aprahamian. Then we will have an open discussion with Jeffrey Karam about the aftermath of the disastrous triumph of counter revolutionary forces in the Arab world. We will think together about to survive and fight back, what possibilities of resistance still exist and what political labour can we engage to bring change about? The discussion will be led by Rana Issa.
Dr.
Jeffrey G. Karam
, Assistant Professor of Political Science, Lebanese American University; Associate, Middle East Initiative, Harvard University; and EUME Fellow of the Rosa Luxemburg Stiftung and FU Berlin. Karam is a scholar and activist between Beirut and Berlin. He is the author and editor of numerous publications, including
The Middle East in 1958: Reimagining A Revolutionary Year
(London: I.B. Tauris and Bloomsbury, 2020). Karam is likewise the co-editor of the forthcoming book,
The Lebanon Uprising of 2019: Voices from the Revolution
, which I.B. Tauris and Bloomsbury will publish in 2022.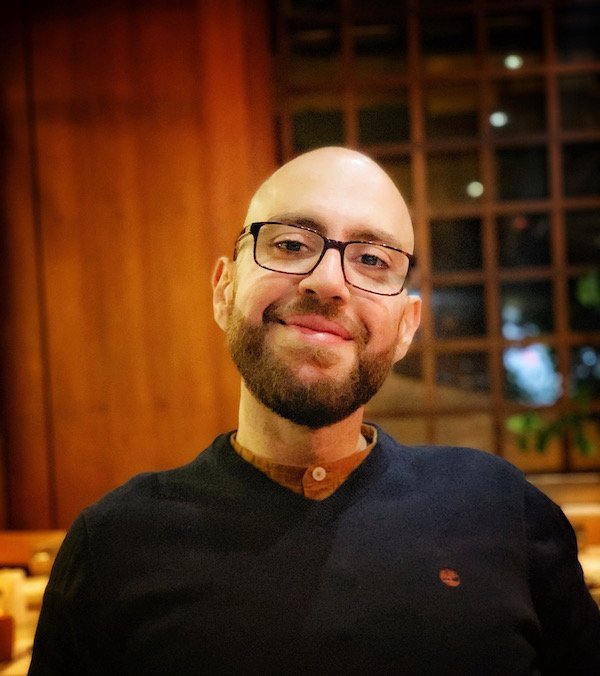 About the film
"Odorless Blue Flowers Awake Prematurely" is the dystopia-as-documentary rather than as fiction. For many inhabitants of this world, the apocalypse is not a future possibility but a historical reality. The short documentary essay explores Beirut's overlooked and marginalized areas that were also affected by the blast on August 4, 2020. These areas sit on both sides of the Beirut river's banks. The river became a conductor for the blast's wave due to its length and the fact that it is devoid of barriers. The film refers to the 4th of August, 2020, as the day the world ended. Yet, reality in this area kept on in an apocalyptic state: a global pandemic, deadly pollution, desolate neighborhoods, financial meltdown, resource scarcity, and food shortage.
It's as if the explosion came to announce the end of the world. There is nowhere to go, no refuge, no scent to the flowers that grow over human limbs, and nothing to be said for the end of the world. Even the river that never ceases to flow to the sea is dead. In this moment of staggering impotence, how does one make a film about the end of the world? Silence is perhaps darkness' last friend.