Solidarity patchwork: Stories of activism
October 30, 2021 @ 8:00 am

-

October 31, 2021 @ 5:00 pm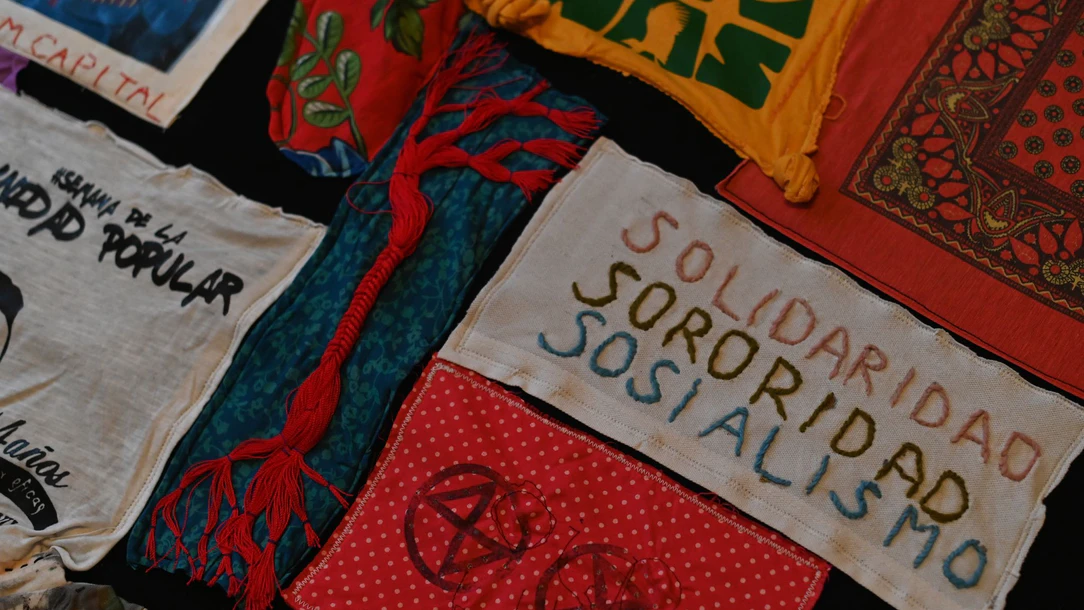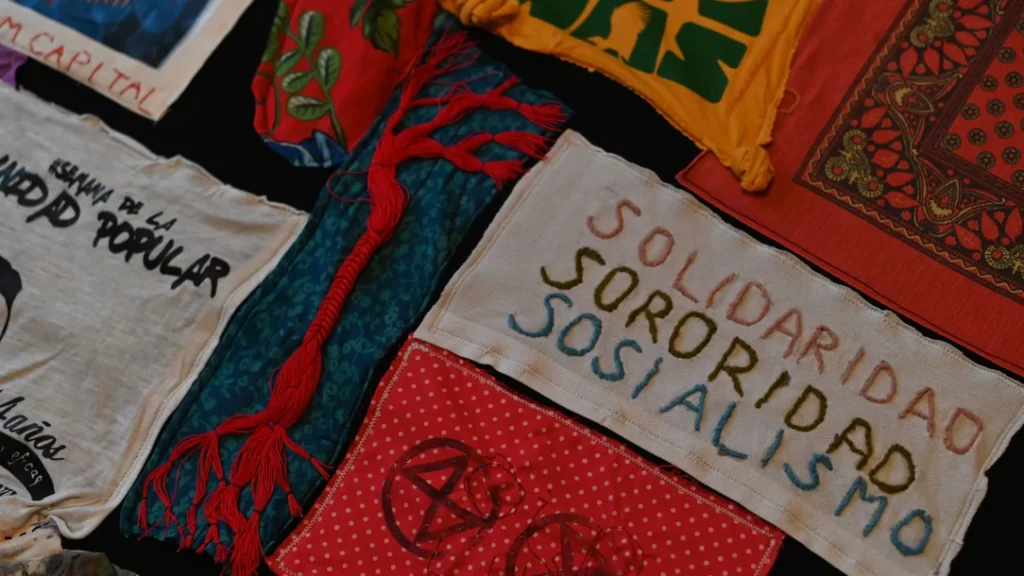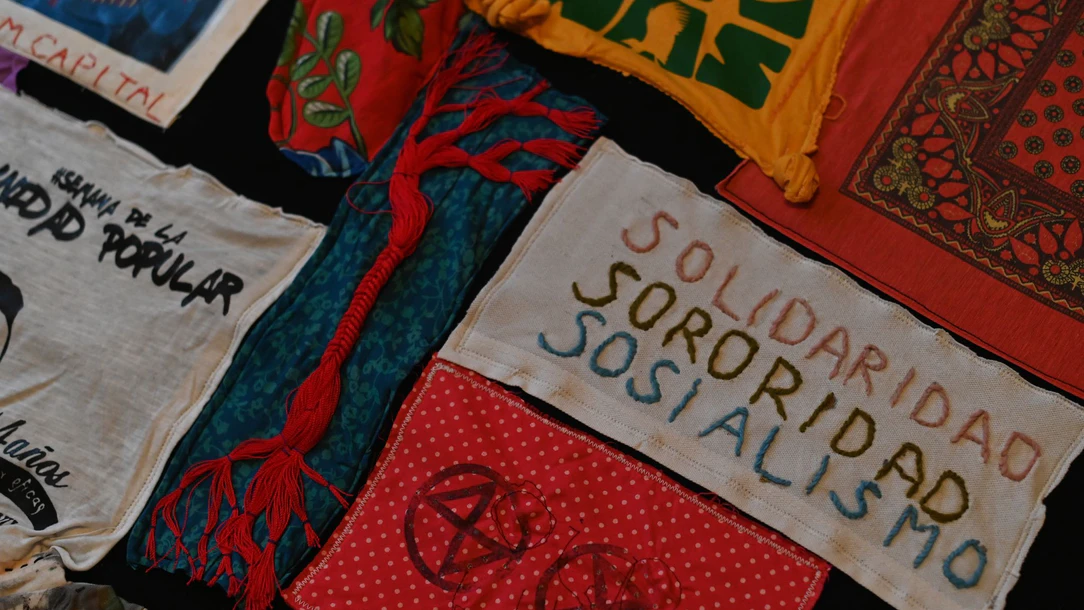 We invite you to be part of a patchwork that unites stories of global solidarity.
The Solidarity Patchwork is an interactive project created by Astrid and Ingrid Fadnes. A big quilt, consisting of multiple patches, conveys stories of solidarity connected to the 40th year of The Norwegian Solidarity Committee for Latin America.
Each contribution visualizes memories and human encounters, and draws lines to boundless battles. The quilt was created at a time when we have not been able to meet physically, but through digital art colloquia, communication via e-mail and patch shipping in the mail, around 170 activists and LAG members have so far contributed with their stories. Collectively, the patches form a larger narrative, composed of all the small narratives of solidarity.
The quilt will be exhibited during week 44 in Kunstplass, and the audience will be able to navigate the different stories of solidarity.
The audience are also invited to participate in the artwork, through two workshops.
This event is organized in collaboration with Oslo World, LAG, Kunstplass and Masahat.
Workshop facilitator
Lise Bjørne Linnert's works are conceptual and process based, often anchored in the political and social. Since 2006, Linnert has worked on the project Desconocida/Unknown/Ukjent. The names of the many women who are murdered or simply vanished in Ciudad Juárez, Mexico are embroidered on small patches, presented together in a monumental installation – a memorial of the victims.
Workshop 1: Understanding the tools: crafts and protest
Saturday 30. October 14.00 – Kunstplass
Workshop 2: Amplifying the voices and sewing: Stories behind each patchwork
Sunday 31. October 14.00 – Kunstplass