May 14, 2017 - hurstpublishers.com -

1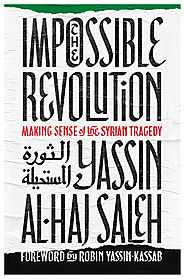 The intellectual voice of the Syrian revolution  recounts the devastating impact of the Assads' tyrannical rule on his country and his family.
May 14, 2017 - goodreads.com -

0
Reminiscent of the work of Nobel Prize winner Svetlana Alexievich, an astonishing collection of intimate wartime testimonies and poetic fragments from a cross-section of Syrians whose lives have been transformed by revolution, war, and flight.
May 14, 2017 - goodreads.com -

0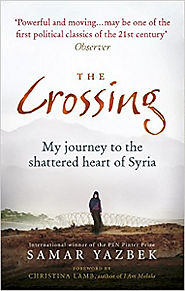 "Powerful and moving. . . bears comparison with George Orwell's Homage To Catalonia as a work of literature, Yazbek is a superb narrator. . . it may be that [she] has written one of the first political classics of the 21st century." —Observer
May 14, 2017 - goodreads.com -

0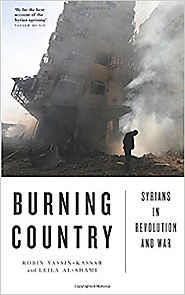 "Yassin-Kassab and Al-Shami want to keep faith with the original impulse of the Syrian revolution—their book is full of fascinating details about the early protest movements—and they also stress the importance of letting Syrians speak. The chief interest of Burning Country...is its inclusion of voices from the front lines. Burning Country lets us listen to many voices we aren't likely to hear on the news." (New York Review of Books)
May 14, 2017 - goodreads.com -

0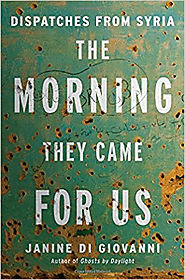 "What life is like for ordinary Syrians who have stayed behind is the subject of Janine di Giovanni's heartbreaking book…[U]nsensational but unsparing…[I]t is individual stories, rather than victims counted in the millions, that reveal the terrible cost of leaving dictators in place for the sake of 'stability.' " (Joan Smith - Observer)
May 14, 2017 - goodreads.com -

0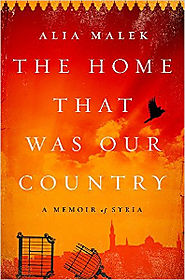 "In The Home That Was Our Country, Alia Malek masterfully weaves together the personal and the political, and in so doing creates an unforgettable portrait of modern Syria in all its complexities and tragedies. Malek renders multiple generations of family, friends and neighbors vividly but unsentimentally, and what emerges is a portrait of a great people held back by tyranny. As Syria suffers through its darkest days, she reminds us of the humans behind the statistics. Completely engrossing and lucid, the book explains Syria's devolution better than anything I've read."―Dave Eggers
May 14, 2017 - goodreads.com -

0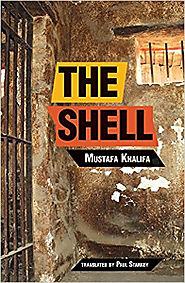 The work of a modern-day Sozhenitsyn that exposes acts of violence and brutality committed by the Syrian regime. This compelling first novel is the astonishing story of a Syrian political prisoner of conscience atheist mistaken for a radical Islamist who was locked up for 13 years without trial in one of the most notorious prisons in the Middle East.
May 14, 2017 - goodreads.com -

0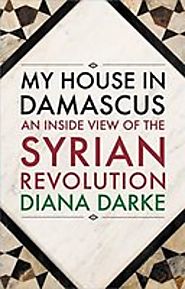 "[W]ritten with the pace of a novel and the colour of the best travel writing. . . . [T]he book offers much more than a personal memoir: it is an eclectic but learned encyclopedia of Syrian history, of the Arabs and their language and traditions, of Islamic art and architecture, and more."
(Times Literary Supplement)
May 14, 2017 - goodreads.com -

0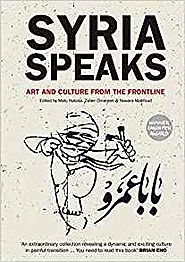 'An English Pen Award winner, this anthology forms a rich, creatively diverse motif sublimely representative of a country and its people awash in strife and insurgency.' Kirkus
May 14, 2017 - goodreads.com -

1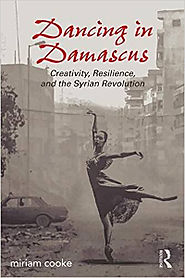 With deep knowledge and admirable clarity, miriam cooke here describes and analyses the written, painted, directed, sung, danced and filmed responses to revolution, repression and war in Syria. Dancing in Damascus is an indispensable reminder of the essential uses of art anywhere in times of crisis -- to reflect on disruption and heal trauma, to mobilise, to consecrate human meaning in the face of violence, and to formulate revolutionary horizons. The book also provides a necessary record of the creative processes, usually ignored in Western accounts, which exist at the revolution's heart, despite, and in reply to, the destruction wrought by the counter-revolutions. -- Robin Yassin-Kassab, co-author of Burning Country: Syrians in Revolution and War